Our 3D RENDERING SERVICES RECOMMENDED FOR YOUR REAL ESTATE MARKETING PROJECTS
3D Architectural Rendering Studio
With a strong experience of more than 6 years, our 3D rendering studio accompany you in your real estate marketing strategy, we realize high value images for a mastered and powerful communication. Samir-eliouj.com has become a reference of 3D Visualization images in architecture and space decoration well recognized by our customers in Morocco and France, founded in 2011, our 3D studio has become a brand and a source of inspiration on all aspects of 3D architectural visualization.
email: elioujsamir@gmail.com
Phone & Whatsup: 00212653833985
It's our PASSION !
We deliver the perfect tools for a successful real estate marketing strategy
Contact us and tell us a some things
3D Interior
The 3D interior visualization gives you the realization of your future house by the creation of your interior in a 3D environment that helps you to project it. on your project of architectural layout as well to bring out your decorative and your ideas with the help of our tools for landscaping 3d home and free 3D apartment development.
Creativity
Deadline respect
Simplicity of online collaboration
Disponibility
Quality & price
Architectural 3D Rendering Services, Investing Less to Earn More !
3D Exterior rendering of the Real Estate environment
The 3D architectural perspective is an external visualization that serves to promote the overall view of your future real estate project. Using 3D modeling from AutoCAD-type plans and vegetation and character libraries, you can create sales visuals for your sales panels, architecture competitions or project presentations. En savoir Plus »
We are a group passionate about 3D image, architecture and decoration, we realize architectural synthesis images, 3D animation and also augmented reality VR. Our expertise allows us to support our clients on projects ranging from design to animation & realization, we collaborate with brands from all horizons. Ask for 3D Visualization price »
Latest News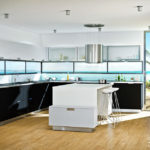 * INTERIOR SUN LIVIO Kitchen is the # 2 suite of my 3D kitchen …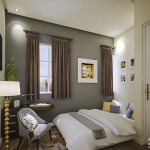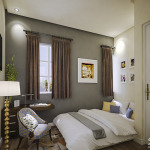 Situer à Montmartre à Paris La Cosy Chambre est un design 3D que j'ai réalisé, …